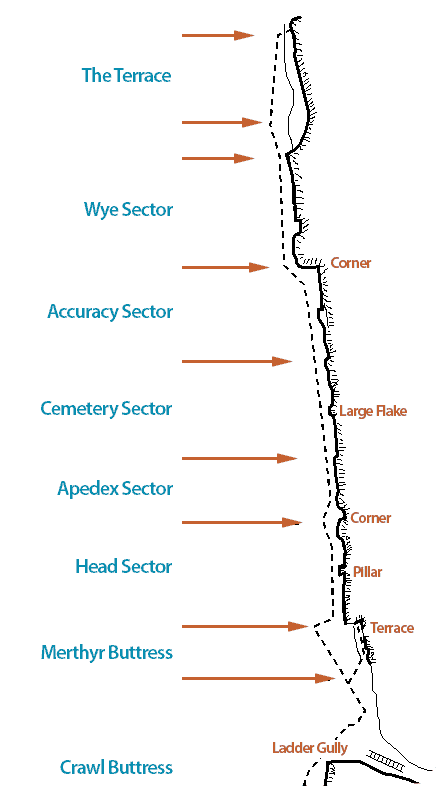 The main crag is without doubt a completely different type of cliff to the Escarpment as will become abundantly clear on first viewing. Its large mass of overhangs towards its right-hand side give an indication of what is to come and its highest concentration of hard sport routes lie here. Further to the left the cliff becomes more hospitable with the odd barrier of overhangs and smooth wall thrown in to add spice. These areas of cliff offer more amenable, traditional style climbs whilst the more imposing sections of cliff provide even more steep bolts routes.
So what of the climbing?
A number of routes take the roofs head on to give a series of power problems whilst the smooth-looking walls in between offer varied routes, some technical and some rather gentle in nature.