An incredible find, hidden in the deepest and most central part of the Peak District, this major crag provides some of the longest sport route in the Peak up to 40m in height. A total of 48 routes have been climbed on a mixture of limestone walls including quartz, compacted walls and an impressive flowstone/calcite wall nicknamed the Marble Wall. In the summer the walls are in the sun until mid-afternoon.
Four views of Slaley Brook all showing Gary Gibson on first ascents.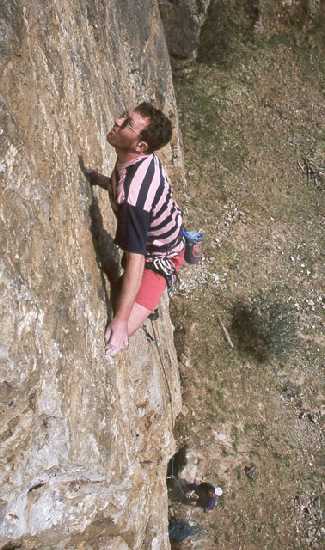 The Calc Spur (6c+), Marble Walls.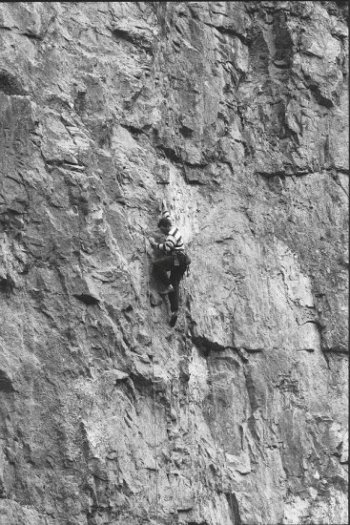 Sandsite (6b+), Monster Walls.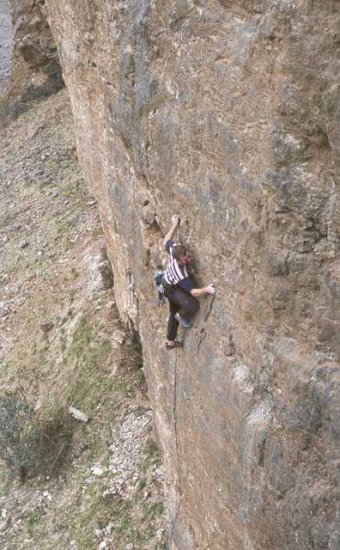 Mirrored (7a), Marble Walls.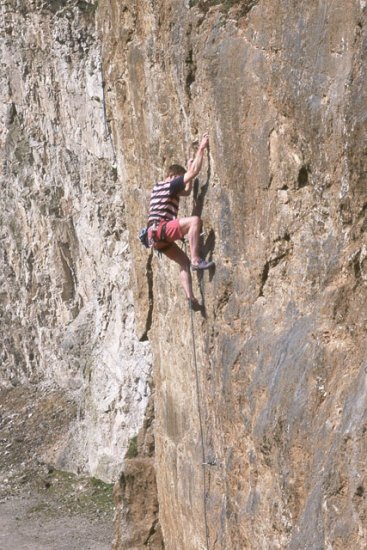 The Calcspa (6b), Marble Walls.