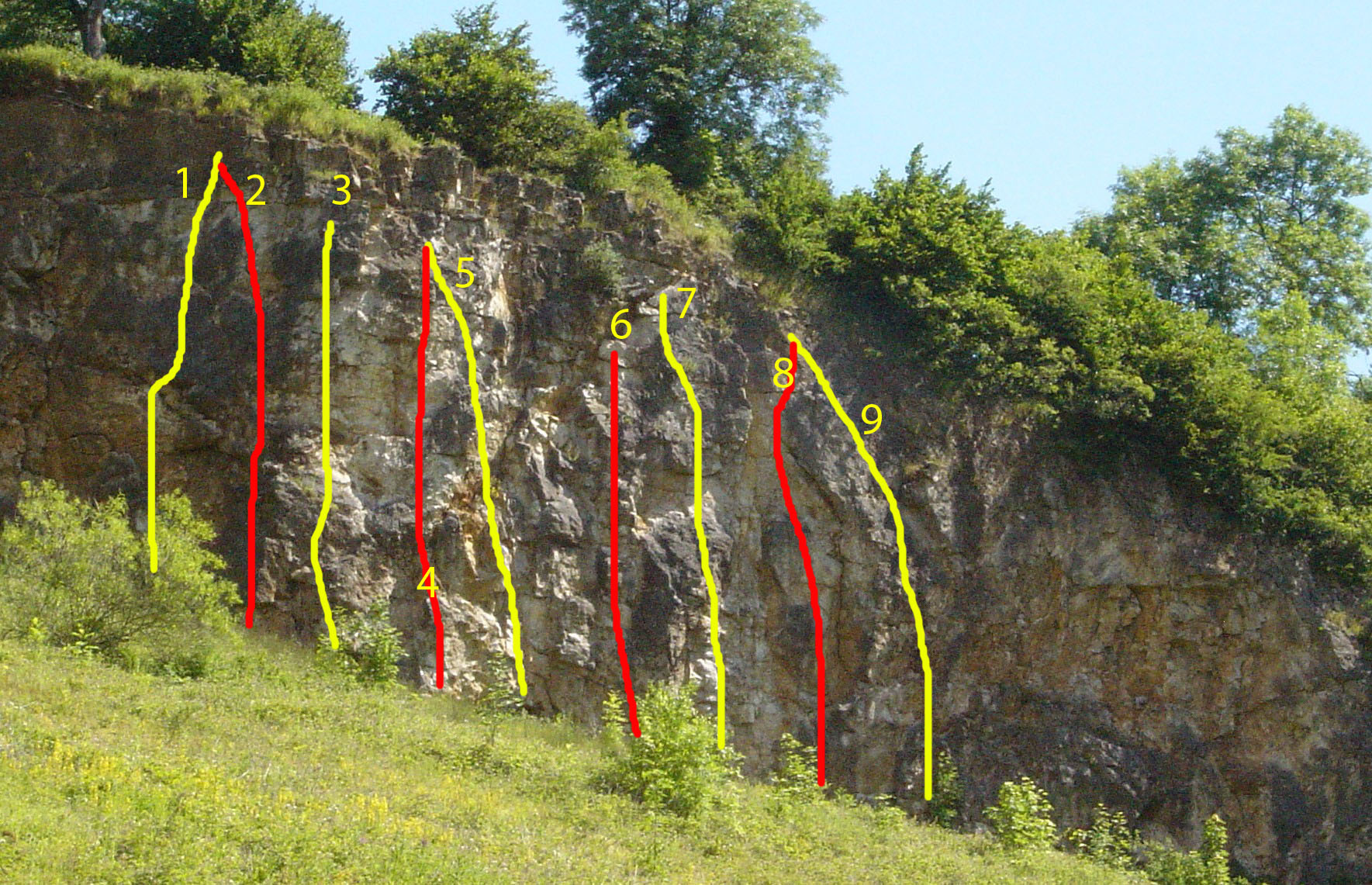 This is the area of wall on the far right-hand side of the crag and facing into the quarry.
It has a small selection of easier grade sport routes
1. It's A Deal (5) slightly rightwards through conglomerate
2. It's A Steal (5+) blunt rib start then faint cracks on left
3. It's Been Emotional (6b) short wall and fine headwall. Good.
4. Bobby's Bits (6b) Tricky start, then rightwards via flake
5. Lock, Stock and two Smoking Barrels (6a) flake, short wall and steep finale.
6. Soup (6a+) pleasant face climbing with one long move.
7. Succulent Rib (6c) ★ blunt rib with tricky start and fingery finish.
8. Tubby Tommy (6b) another vague rib with awkward moves to reach the belay slightly right.
9. Tasty Morsels (6a) pleasant climbing via the diagonal line.