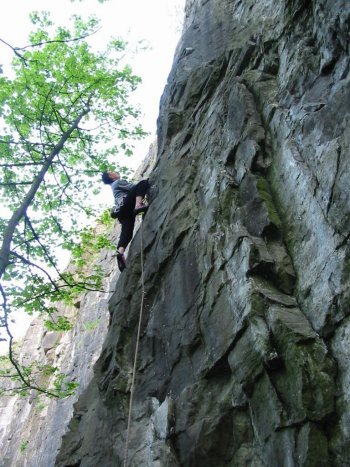 Ian Milward making an early repeat of Brazilian Style (6c+) on the Porn Walls. Photo Pete Clark.
Character
An impressive cliff with a wealth of excellent pitches ranging from 5+ to 7a. It's ease of access—only 2 minutes from the car—should make it an ideal venue. The crag is well shrouded by trees making it a good place to escape the summer heat but rather dingy on dark cloudy days.
The rock is mostly solid though Cawdor doesn't get the traffic as the more popular quarries so as in all quarries take care.
Cawdor Quarry video guide