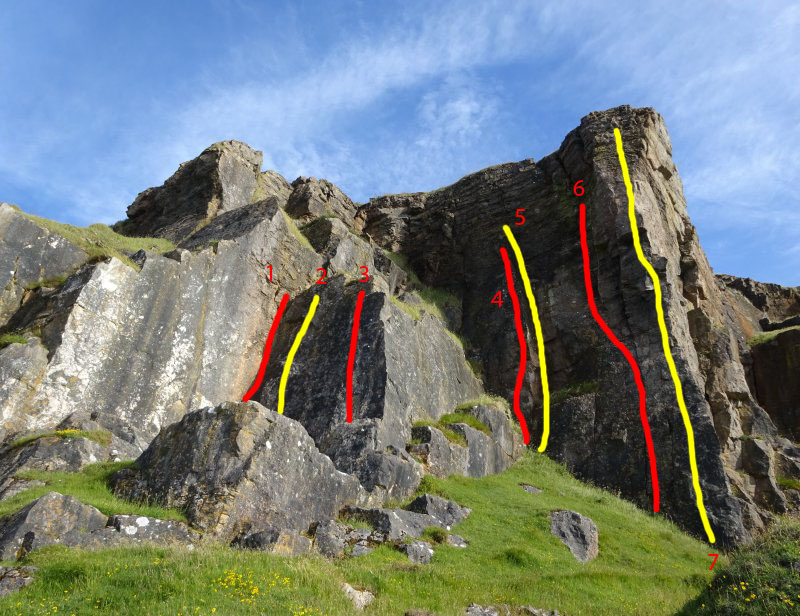 Situated about 100m further on than Black Wall right, this bay of rock is easily reached by the obvious fisherman's path: it lies about 300m before the building atop the cliffs. It has a handful of good little routes.
1.Nick's Corner HVS 5a the obvious corner
2. OK Squire(6a+) excellent slab just right
3.Freeloader's Arete (6a+) the right-hand side of the slab
4.It's oh so Quiet (6b) ★ the arete gained from the left with a tricky start move. Add a plus for the short
5.Noisiness (6b) the unusual open groove line.
6.Bedlam (6b) a leftwards line via a technical slab and crimpy finishing wall
7. White Noise (6c+) ★★ the arete taken on its left-hand side with some smart 'fridge hugging' above the overlap. Excellent and tough for the grade.