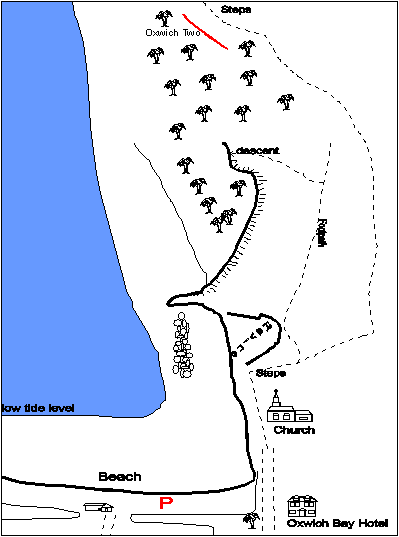 Character
A small but reasonably long cliff reaching up to 40ft in height. It has a number of very worthwhile climbs which really pack a punch and can provide a good venue when the weather has little humidity.
Do not climb there during high humidity or after rain as the cliff is likely to be wet.
Approach
Take the path past the Church in Oxwich bay and climb the obvious steps right to the top of the hill. Now follow a path leftwards up onto the rim and along for about 400 yards until it begins to descend. Once another series of steps is reached the cliff will be seen below to the left.