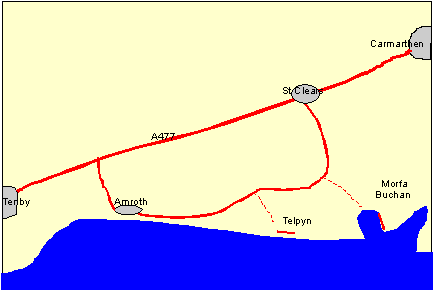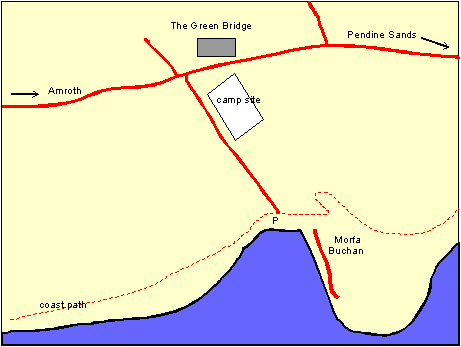 Another surprising find in one of the quietestcoves in Carmarthenshire. Superb rock and climbing and a very peaceable setting should combine to make this a very worthwhile venue in the fullness in time. The central section of the crag is very steep whilst on its wings lesser angled walls give more technical climbs.
The rotue suffer little seepage after rain, except in prolonged periods of bad weather, the crag can be reached 2 hours after high tide and it faces north west, only gatting late after noon sun
Approach
Take the road from Amroth travelling east towards Pendine. After 6km the Green Bridge public house will be passed on the left-hand side of the road. 100m before this and opposite a stone circle is a right-hand turn. Take this turn down a rough unmade road which leads past a caravan park on the left to a very tranquil cove in 2km. The crag is situated on the left-hand side of this beach.