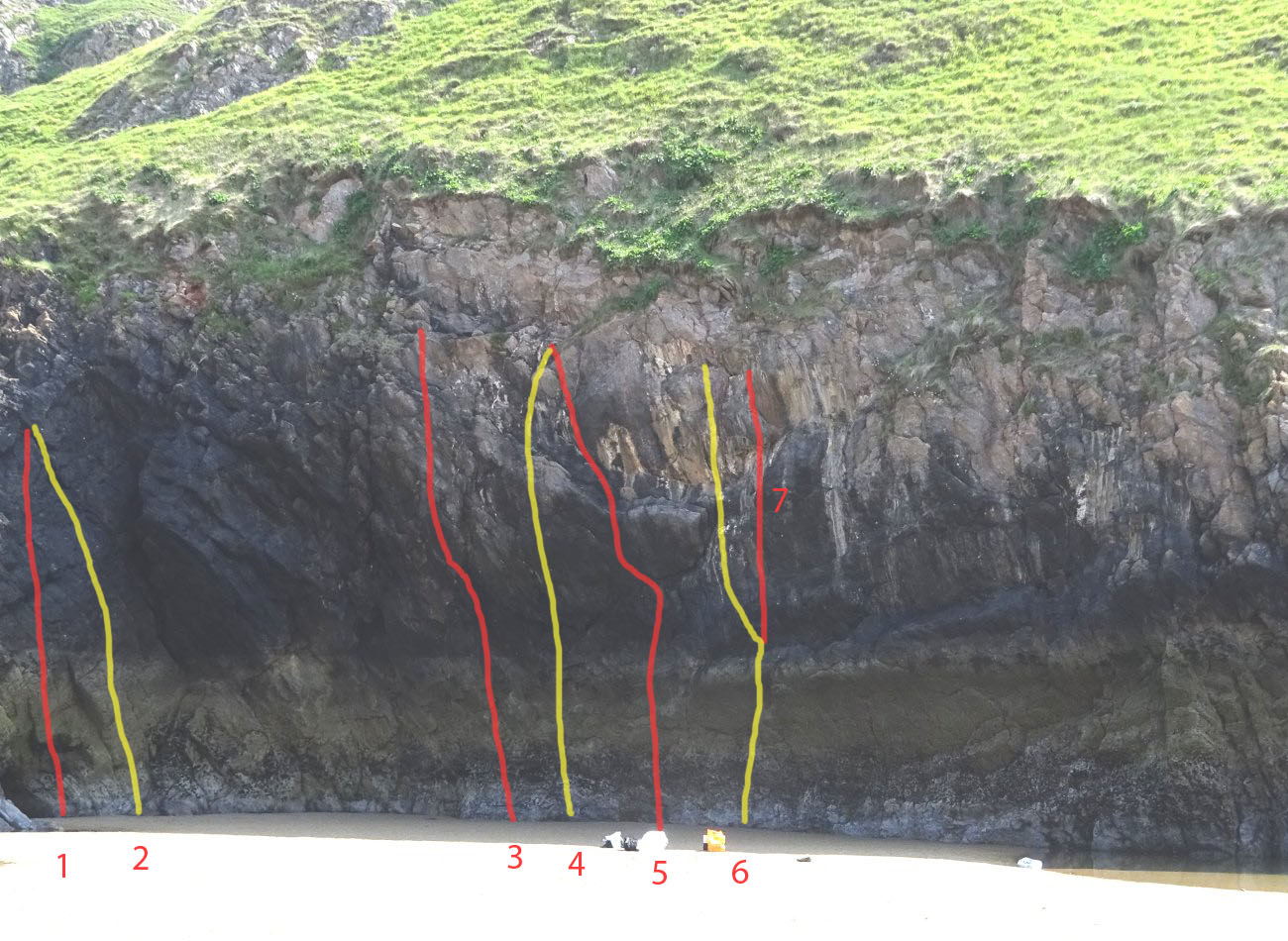 This crag is gained by descending the path from the car park at Rhossilli onto the beach and turning east to gain the first prominent cove - Shipwreck Cove. Black Wall is situated 100m left of this and can be accessed up to 2 hours after high tide.
1. Thieving Little Parasites (6a) left-hand of two lines on the angled wall on the left of the crag.
2. Wittle Thieving Lankers (4) ★ the right-hand line.
3. Fats Waller (6c+) ★ the slim corner is harder than it looks.
4. The Route with Two Pockets (7b) ★ easy to the steep wall with, guess what, two pockets
5. Black Adder (6c) ★ small holds on the wall lead to a steeper finale with good holds
6. The Strongbow Flyer (6b) a tricky start then no great thereafter
7. Rum Thieves (6b+) ★ direct up the wall is better