Introduction
A couple of newly developed walls with a handful of routes. The first has overhanging power problems and takes a while to dry whilst the second wall has open face climbs close to the river and dries more quickly.
Access
A little tricky. From Cressbrook Mill, go through the mill to the weir and cross the bridge before Rubicon Wall wall. After a few rock steps, turn right and follow the path above the cliffs, over a fence after 5 minutes and down onto the railway track. Follow this and just before the next tunnel pass to its right and follow a path down, heading towards the Cornice. The first wall with five routes is immediately evident; The second wall is just below and the third further down and around the corner at the water's edge.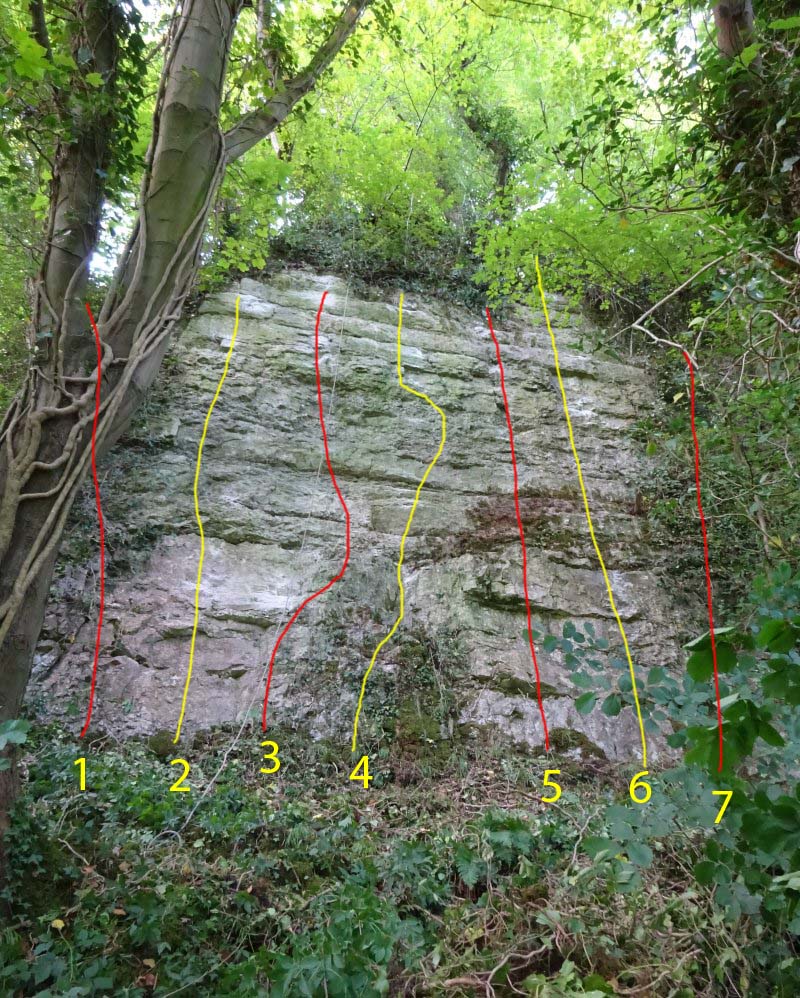 1. Dappled (4) short route on left
2. Hombre (5+) left side of wall with short tricky section
3. Condom Nations (6b) ★ centre of wall on good rock with a short tricky section
4. Land Nodule (6a+) right-hand of trio with a good and somewhat bling sequence
5. King Kane (5) the bulge and thin crack
6. Friday Club (6a+) ★right-hand side of wall is very pleasant
7. Anyday Club (6a) the right-most route with a tricky finale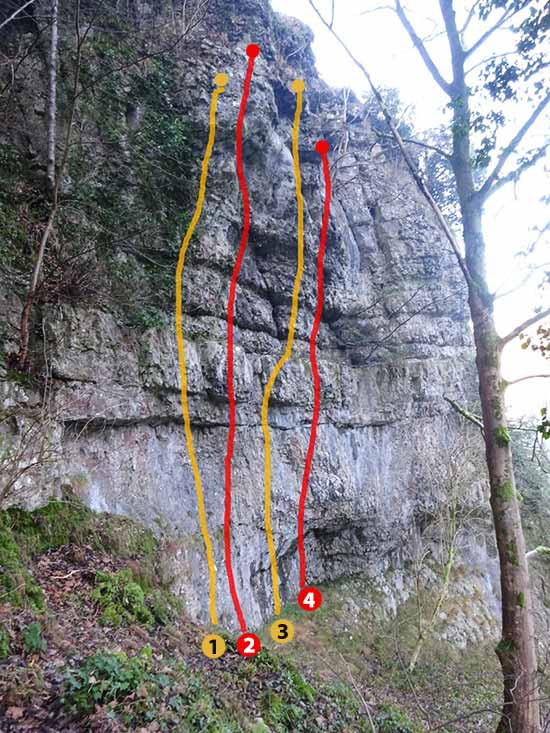 1. Spiralling Out (6b+) a short undercut wall leads to a ledge. The upper wall is furnished with good holds and a span right to the belay
2. The Power Grab (7a+) ★ a short wall and groove to a ledge. The upper wall has a very problematic finish on hidden holds.
3. Yard Sale (7a+) ★ a straightforward start to a ledge and then a very bouldery bulge above.
4. Helter Skelter (6c+) ★ a steep and fingery start to a ledge then a series of big pulls through the bulges onto a flake. Good climbing
The wall down and around to the right gives three short technical routes.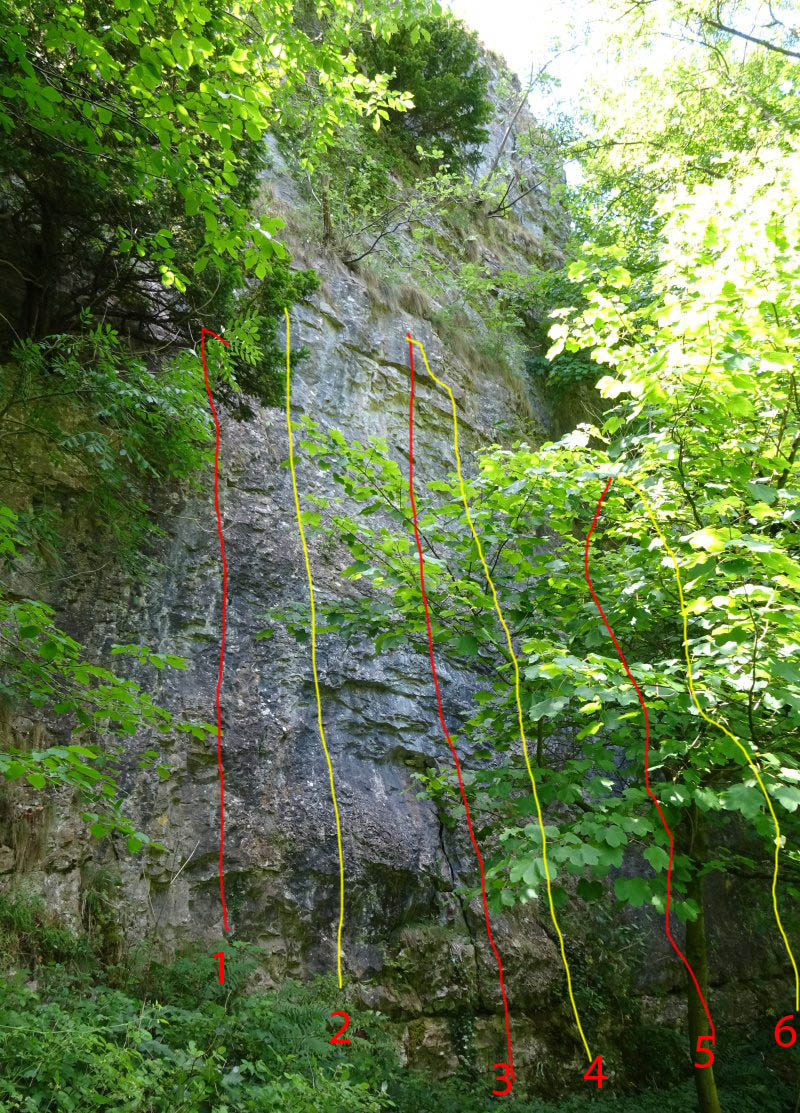 1. Margins of my Mind (6b+) the leftmost line via a shallow groove line.
2. Swamp Fever (7a+) a desperate little sequence to the right.
3. Tsetse Piece (7a+) more of the same right again
4. Gnat Attack (7a) intense little test piece just right to a shared belay
5. One Greenbottle (7a+) ★ very difficult but short section on the line to the right to a shared belay
6. Bluebottle Life (6c) ★ leftwards line with a tough start past the first bolt and slightly easier climbing above.