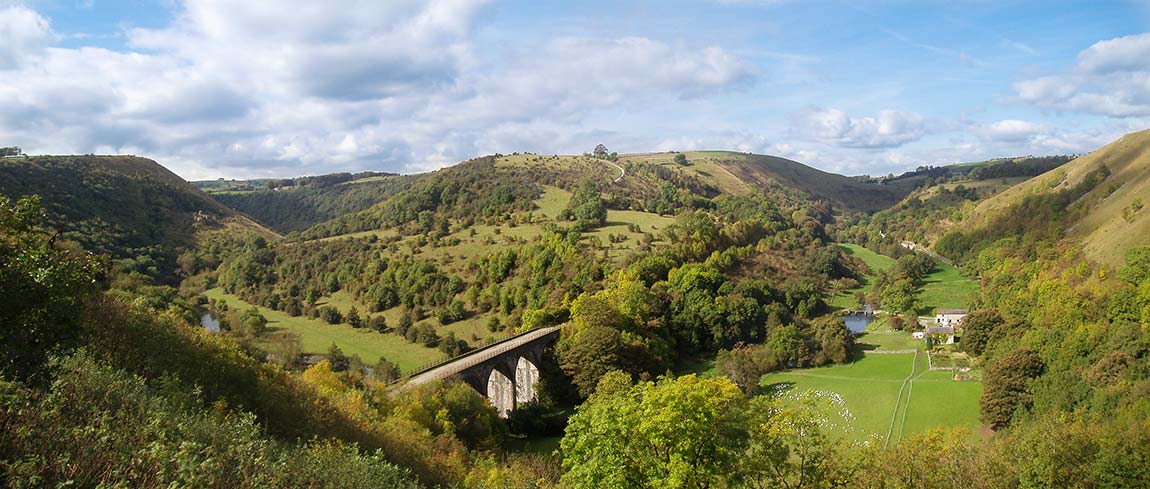 Technically not part of the Water Cum Jolly sector but it's close enough to be included here being situated about a mile downstream from Rubicon.
This fine buttress has only 3 routes so far and was developed by Paul Freeman who climbed Blockbuster and the Blocky Road to Ruin, and Mark Pretty who climbed the extremely steep The Blocky Horror Show in 2013. The climbing is short, steep and physical on good holds and despite the names the rock is good quality. All the routes are worth doing.
Aspect
The crag faces SE and is rarely wet, even in the winter.
Approach
The crag is a several hundred metres downstream of the spectacular viaduct at Monsal Head.
Go down the hill from Monsal Head in the direction of Rubicon Wall (NW) and when the road flattens out park on the left. (-1.729252 53.243595)
Walk back along the road take the public footpath past a house to cross the river via a footbridge. Follow the path uphill to join the Monsal trail, a track of a disused railway line. At the viaduct go through a gate on the R and follow the path down. After 300m or so the crag is visible on the hill on the right. A steep path leads up to the crag.
The Routes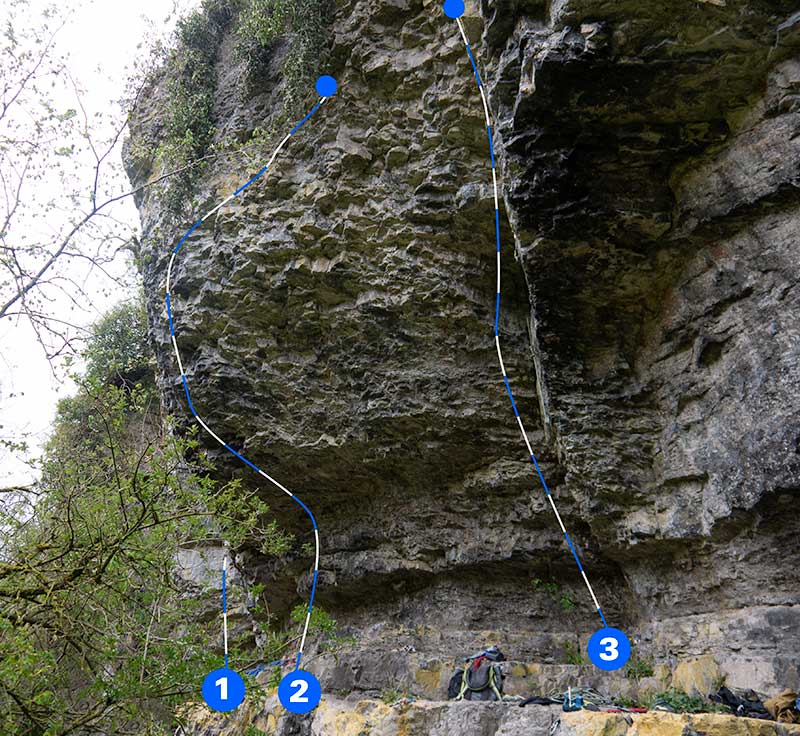 From left to right:
1. Blockbuster (6c+) takes the steep wall rightwards. A stick to clip the first bolt may be helpful.
2. The Blocky Horror Show (7b+) an unlikely looking line straight up the extremely steep, bulging wall.
3. The Blocky Road to Ruin (7a) ★ the steep L facing corner provides a brutal, gritstonesque tussel on jams, fingerlocks undercuts and jugs.