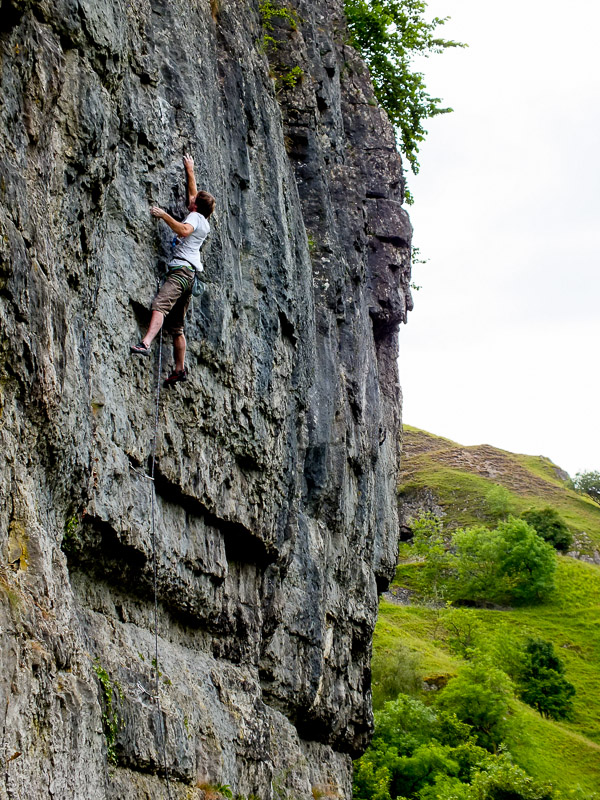 Access
Access is very delicate with issue concerning the crossing of the weir at Freddies Weir directly below the crag. For this reason, please do not use this as an access route. Instead, cross the small bridge in Litton which takes you up onto the railway track and the Monsal Trail. Turn left and just before the next tunnel go up the hillside on the left and over the stile onto a small track contouring the hillside. Go along this for about 300m and take the second 'gully' on the left which takes you down to a small path taking you to the right-hand side of the crag.
If you are confronted by the Water Bailiff, please be polite in discussing access to the crag and other issues.
Topos
Four topo pages cover this crag numbered 1 to 4. These run from left to right, so topo 1 is the furthest left, topo 4 the furthest right.