At the far end of the quarry most of the rock is loose and unclimbable. There are a number of more solid walls that have been and still are being developed. These face the opposite direction to most of the walls in Goddard's and so catch the sun making climbing possible here even on winter's days.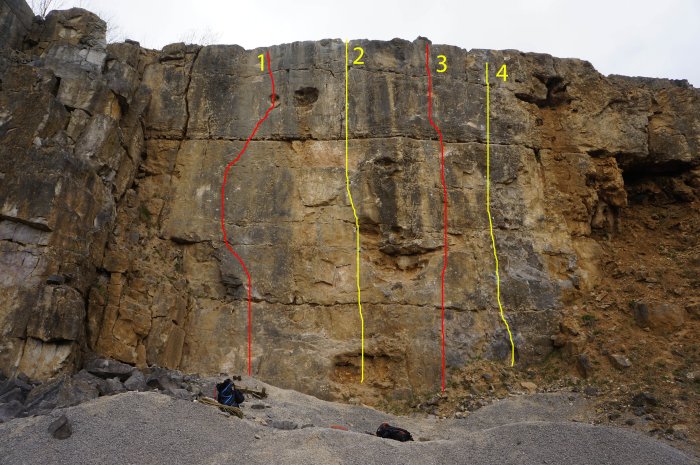 An good wall at the far end of the quarry above the lower tier and reached by traversing in from the left. Open and in the sun with some good routes.
1. Sun of a Gun (7a+) good climbing with hard moves past the 3rd bolt.
2. Sunny Side Up (6c+) good climbing finishing via the crackline
3. Here Comes the Sun (6b+) open climbing with a couple of long reaches.
4. Good Day Sunshine (6b) the warm up on the right.
Sun Honey (6a) is the narrow wall right again.