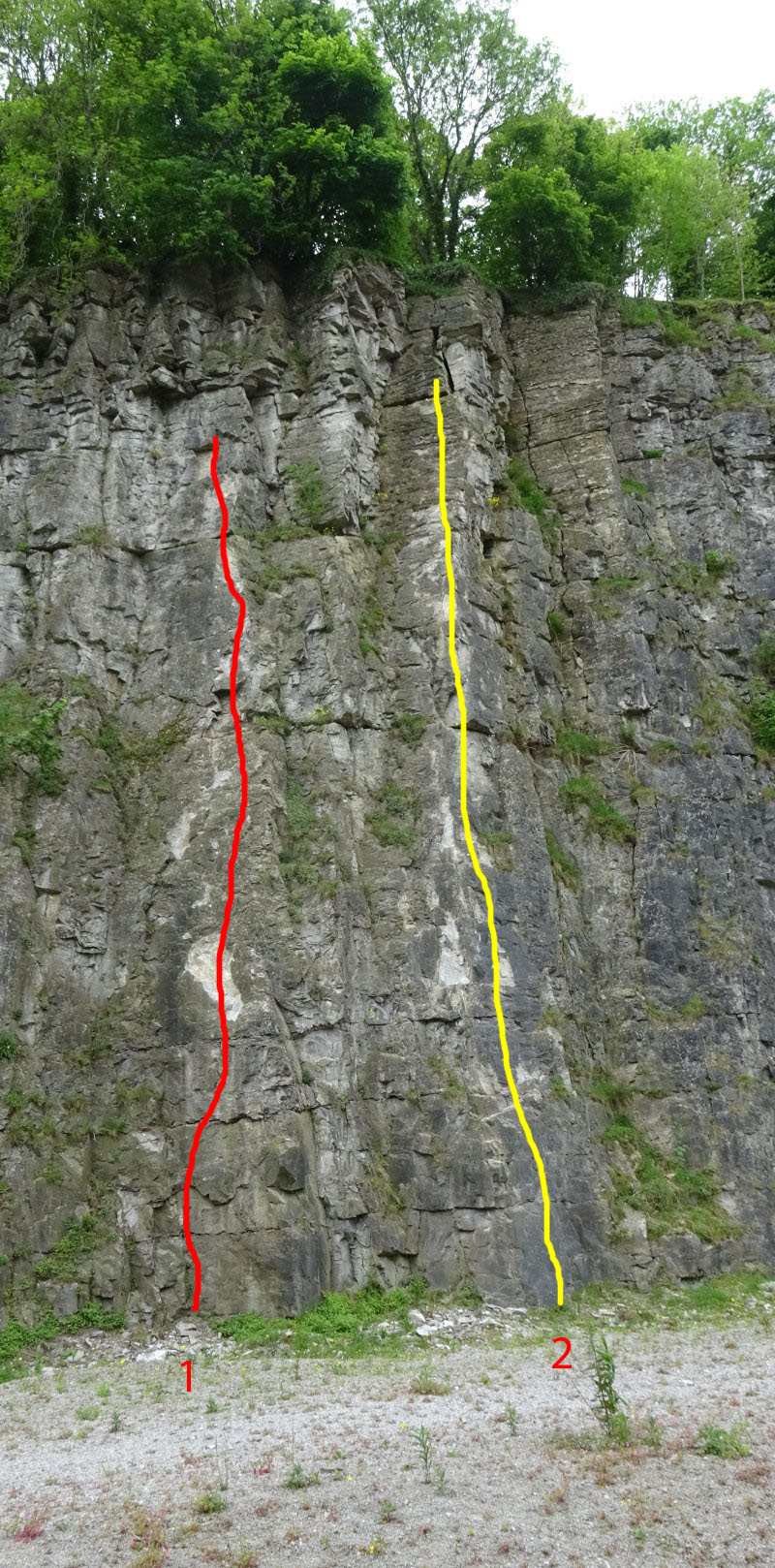 Around the corner as you make your way along the crag are three routes:
Tower of Pain (6a) the first tower as you walk into the quarry.
1. By Goddard (6c) takes a slim pillar with good technical moves, more sustained than cruxy
2. Sheffield Tape Archive(6a+) a long slim arete finishing high on the cliff.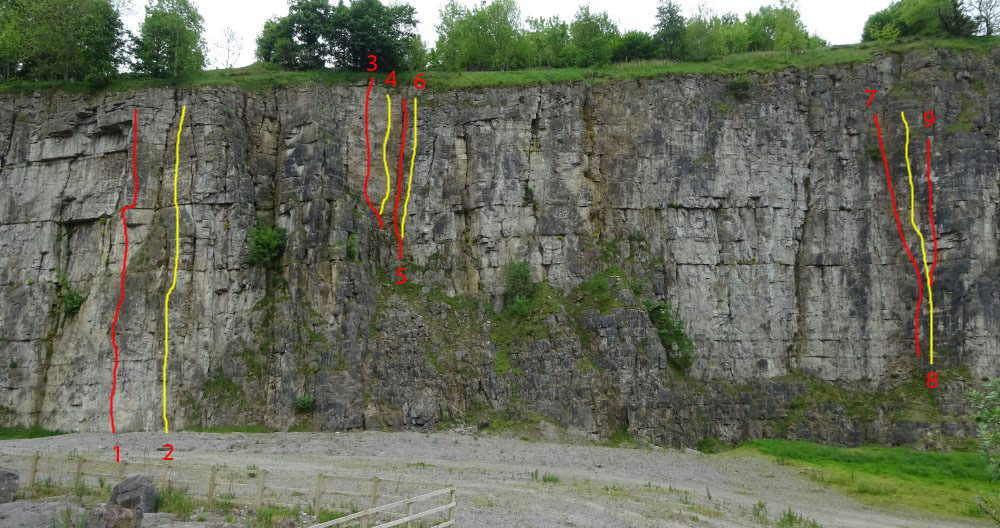 1 15 Steps (6c+) ★★ the huge hanging arete in the centre of the big decaying-looking walls. Superb climbing, a little dusty low down but magnificent positions high up.
2. Neon Boneyard (6b+) ★ a long and very fine route taking a cracked arete and fine headwall. Still needs a couple more bolts. Stick clip for now.
The next four routes are gained via an in-situ rope leading up to them. They are still a little dusty at their base.
3. Testing the Fossil (7a) a tricky sequence above the second bolt and one hard move high up.
4. Fossilized (6c) the right-hand of the two lines has a hard move low down/
5. Crinoid Corner (6a+) the big corner line
6. Amanitas (6c+) the flowstone arete.
New Facts Emerge (6b+) ★ the big arete left of Goddard's Corner.
7. Goddards Corner (6a+) the long corner line with gained via a short introductory wall. Needs more traffic. Dave Simmonite
8. Oh My Goddard (7a+) a long with plenty of tricky moves and a real atmosphere to it: stay out of the corner. Tough
9. For Goddard's Sake (7a+) more of the same right again with hard moves from the overhang onwards. Intimidating