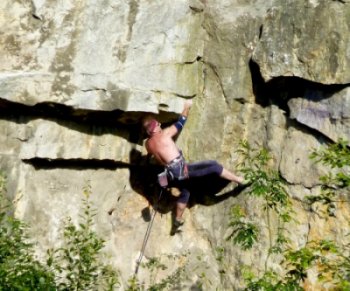 Gordon Jenkin on the First ascent of Paradise Falls.
Situation
In the heart of Wirskworth Industrial Estate with ease of access and parking only 100m from the crag.
Character
A west facing wall that gets the afternoon and evening sun and stays dry in rain and dries quickly. A handful of 6 grade sport routes.
Approach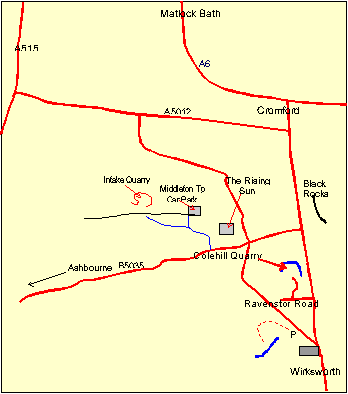 From Cromford, turn off the A6 and head up the steep hill past Black Rocks and under the old railway bridge. Continue past the first right to the Lime Kiln pub on the right. Turn right here and parking is 100m on the left. Pass through the gates and around to the left to find the crag.
Access
Please keep the noise down and do not damage any fences.