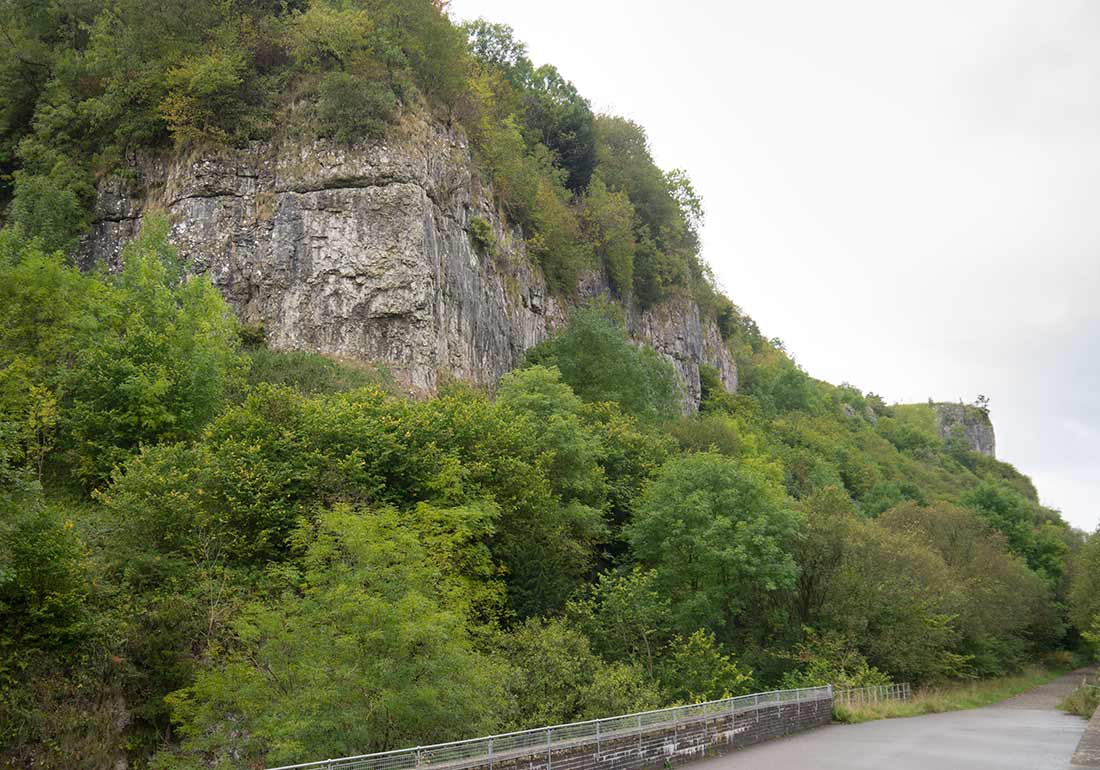 The fine arête of Never Look Back, the boundry between Moving Buttress to its right and Runyon's Corner to the left.
Unlike much of Cheedale Moving Buttress has an open and airy aspect and this openness and the fact the wall rises up from the top of a steep slope give the routes a bigger feel than their short length suggests. The wall adjoins the area of Runyon's Corner so you can comfortably treat the two areas as one long one.
Approach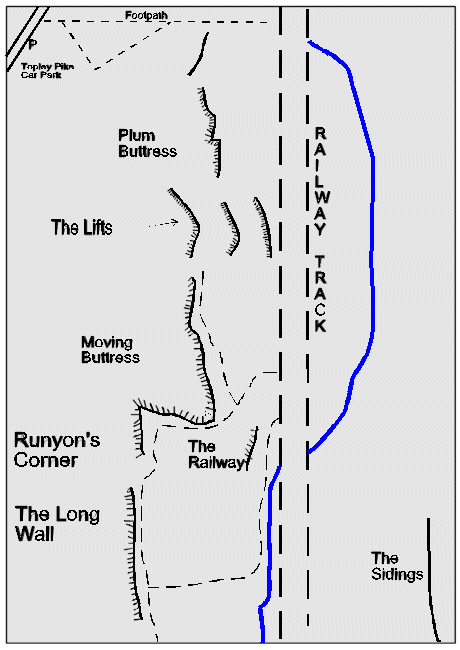 When walking East? towards Topley Pike the arête of Never Look Back is plainly visible from the bridge after the … tunnel. Moving Buttress is wall right of the arête. Runyons Corner is the sector of walls to its left.
A short way after the bridge on the left is a wooden stile. Hop over this and follow the vague, steep path up leftwards to below the crag.
When should I go there?
The cliff does take some seepage but with a cooling breeze dries relatively quickly in the spring. The face gets hardly any sunshine, except in the morning, and is not pleasant in humid weather when the midges are at their worst.