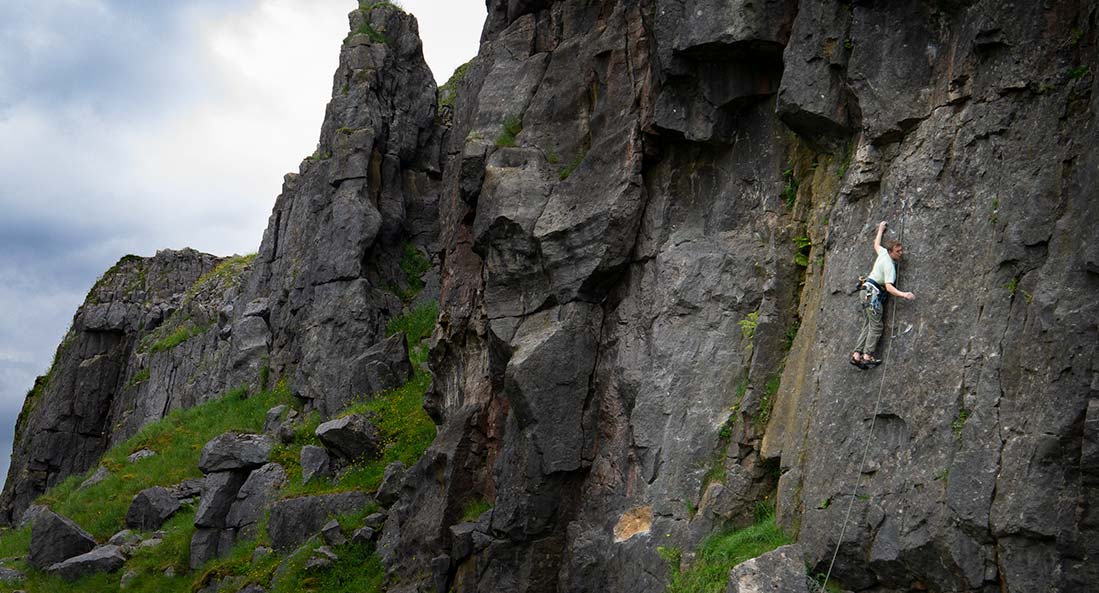 Rocky Variations (6b) in the Papacy Sector.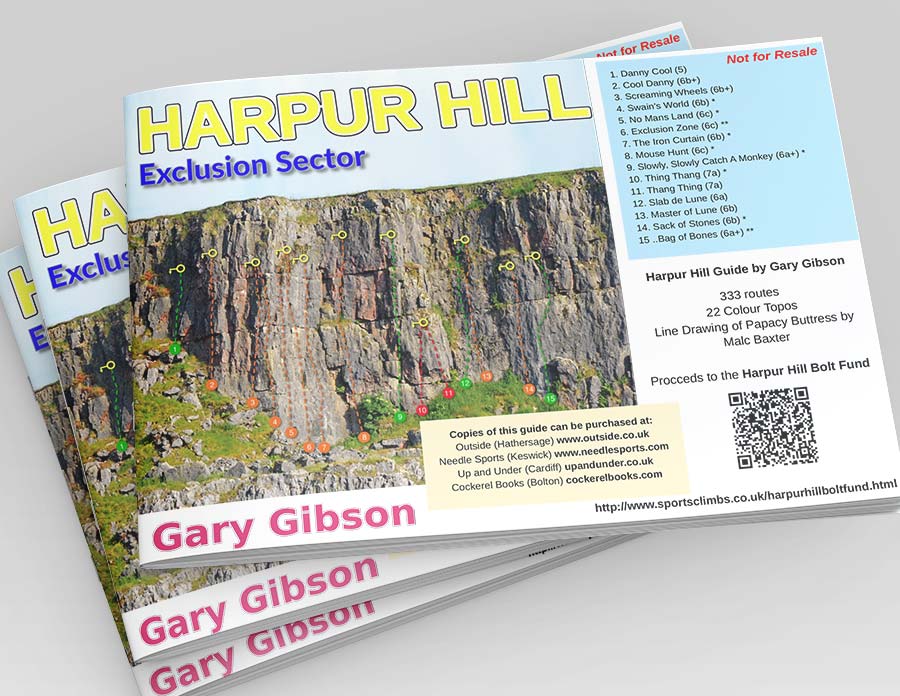 NB. The cover image is different to the one in the photo.
A great way to donate to the Harpur Hill bolt fund.
The new Harpur Hill guide is out now. This is one of, if not the best, low grade sport climbing areas in the Peak district with many routes from 5 up to 7b. The guide is full colour throughout printed on good quality paper with a glossy cover. The dimensions are 21cm x 15cm (8.25 x 5.75 inches).
The guide is avaiable from either Outside in Hathersage or Jo Royle in Buxton or you can order it by mail below.
All proceeds from the guide go to the Harpur Hill bolt fund.
Order online