SportClimbs UK is one of the oldest, online, sport climbing guides in the world and has been online for well over a decade. It's still the only major online topo guide for the UK and currently has 516 pages. It's a free, not for profit endeavour, and doesn't rely on commercial advertising. If you'd like to show your appreciation a donation to Gary's bolt fund is a great way to do so. If you'd like to supply new route or crag information please get in touch.
Disclaimer
PLEASE NOTE: The inclusion of a crag or a route does not imply that you have the right to climb there. Descriptions of climbs and sites may be recorded for historical purposes only. Great effort has gone into this site to ensure that grades and descriptions are correct, but as always, climbers must use their own judgment to ensure that difficulties are within their capabilities and accept the consequences of their decision.
The publisher of this site accepts no responsibility for any errors it may contain, nor liability for any injuries or damages arising from its use. Climbing is a dangerous pastime.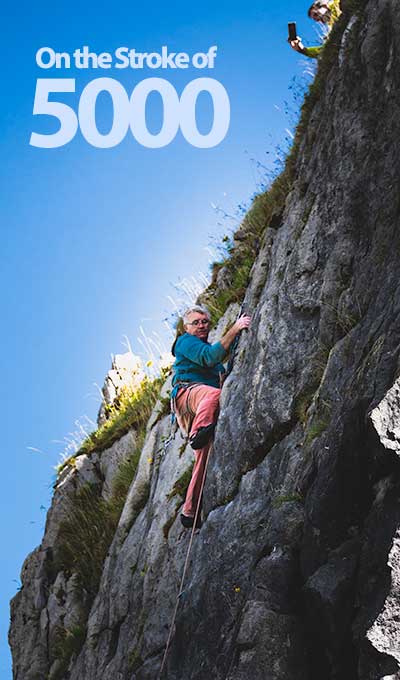 Gary Gibson on the first ascent of On the Stroke of 5000, his 5000th new route.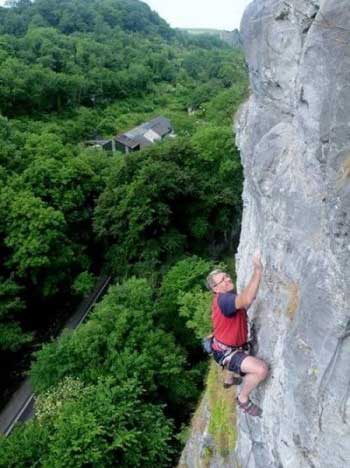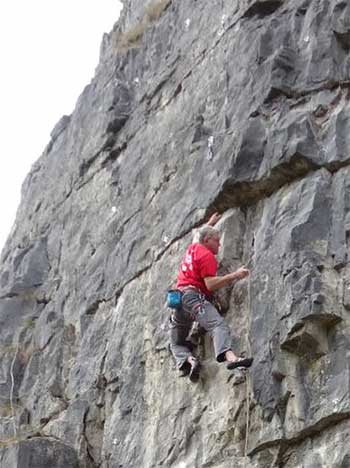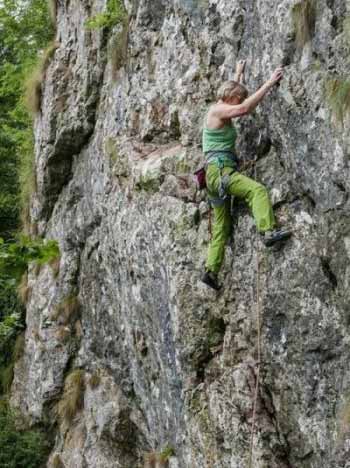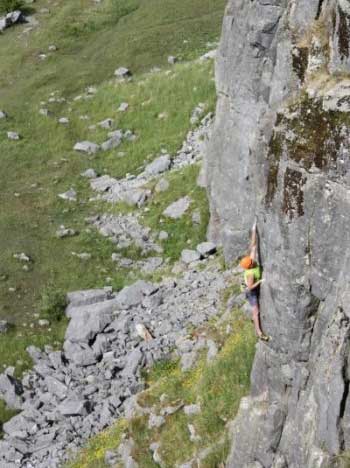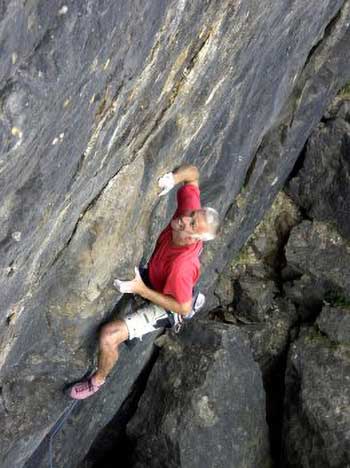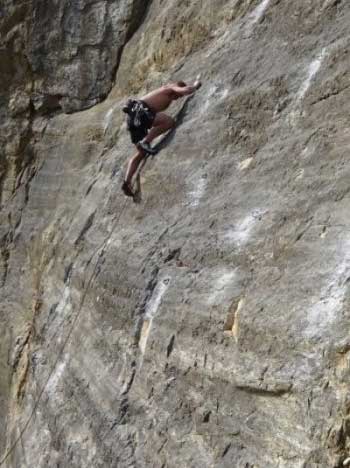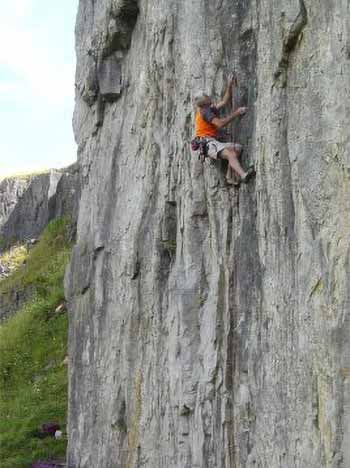 If you would like to contribute to my bolt fund with the intention of renewing old fixed gear on many of the crags on my web site please feel free to do so via the Paypal link below.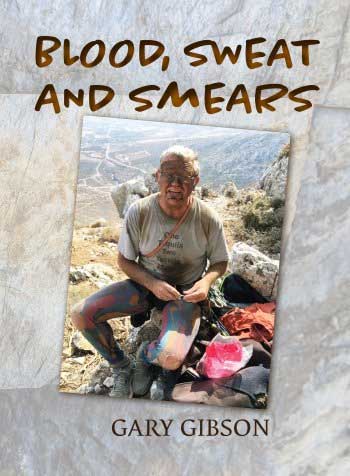 You can buy copies of my book from Cordee
Links
For all your bolting needs whether replacement or new, go to www.bolt-products.com